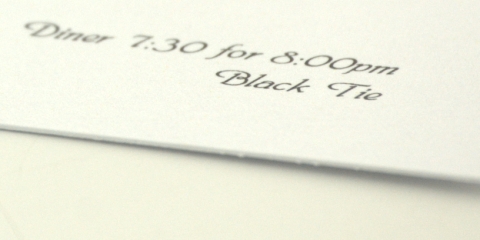 We have a wide selection of invitations which you can easily design, proof & buy online and which cater for a range of events.

From a party to celebrate a special birthday to formal and corporate functions. We also supply classic At Home cards for inviting guests to your home along with effortlessly stylish classic wedding invitations.

Either way you get to choose from our full range of card and paper stocks. We also have a fantastic range of high quality glyphs and motifs to add that special touch to your chosen template.

Design away to your hearts content with our unlimited online proof facility. This way, you can be certain that the design you choose will be the right one for you, your style & your event.